Unlock the Power of AI
-

Join the Brisk AI Community Today!
Your journey to AI mastery begins here.
Connect, learn, and grow with the best in the field.
Meet Your AI Guides - A Team of Experts
Brisk Ventures is proud to present a team of AI experts, each bringing a unique blend of skills and experiences. From AI and Machine Learning Specialists to Marketing Seasoned Strategists in the tech industry, our team is equipped to guide you through every step of your AI journey.
Learn From the Best
Future-Proof Your Skills with Our Upcoming Courses  
From 'AI for Marketers' to 'Machine Learning for Developers,' our upcoming courses are tailored to give you a competitive edge. Get ready to dive into AI with practical, hands-on learning experiences..  
Join the Waitlist!
Attract More Customers: Create Lead Magnets with AI
Discover the role of AI in marketing, from data-driven campaigns to personalized customer experiences.
Join The Waitlist
Transforming Business  Strategies
Learn how to integrate AI into your business model for enhanced decision-making, efficiency, and innovation.
Coming Soon
Crafting the Future
Explore how AI is revolutionizing the design industry, from automated workflows to creative AI tools.
Coming Soon
What can you expect

from the Brisk AI Community?

The Brisk AI Community is all about immersing yourself in the world of artificial intelligence, exploring new ideas, and connecting with like-minded individuals. Here, your journey into AI is not just about learning; it's about being part of an engaging and supportive environment. In our community, you can look forward to three key experiences: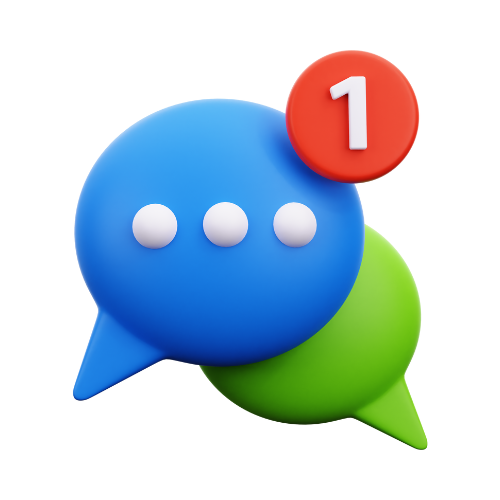 Engaging Discussions
Immerse yourself in dynamic forums and discussions covering a wide range of AI topics. From the fundamentals to the latest advancements, our community is a space for lively debates, knowledge sharing, and collaborative learning.
Expert Guidance
Receive mentorship and insights from a diverse team of AI experts, including specialists in AI and Machine Learning, and experienced AI strategists. This team is dedicated to guiding you through the ever-evolving AI landscape, offering support and expertise to enhance your learning journey.
Collaborative Projects
Engage in community-driven challenges and projects that allow you to apply your AI knowledge in real-world scenarios. These collaborative efforts are not only a great way to learn and experiment but also an opportunity to contribute to meaningful AI solutions alongside your peers.
Unlock the Full Potential of AI with

 Brisk Community
By joining the Brisk Community, you're not just getting access to resources; you're becoming part of a dynamic and supportive network that's committed to your growth in the AI space. Don't miss this chance to transform your understanding and application of AI.
Join the Brisk Community today and start your journey towards AI mastery!
Janet Johnson
"Joining Brisk AI changed the game for my business.'"
Aimee Right
"The insights from Patrick and Lukas are invaluable."
Jamie Sonet
"The community support is incredible. It's like having an AI mentor on-call."
Dive into AI, Regardless of Your Background
You don't need to be a tech wizard to start with AI. Brisk Ventures is all about making AI accessible, engaging, and applicable to your field. Join us to explore, learn, and innovate in AI.
Join the Community!